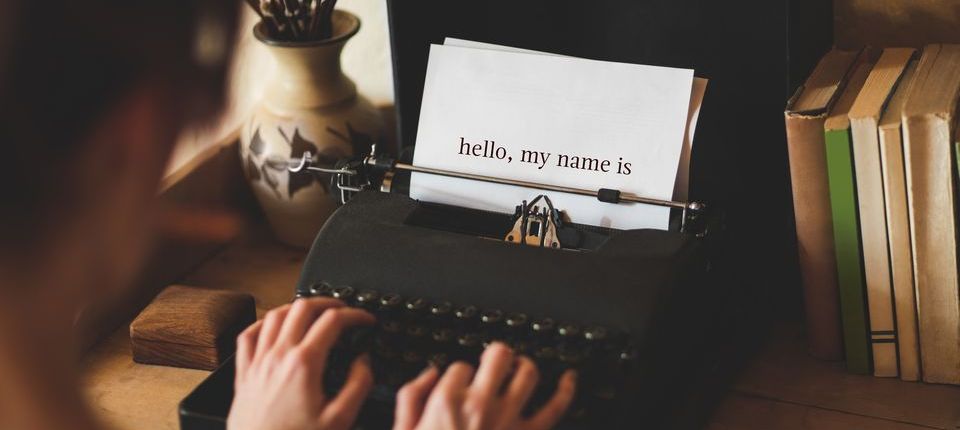 How Do I Legally Change Names?
---
Anyone wishing to change names in Australia must lodge a legal name change application with Births, Deaths and Marriages. Once approved you receive either a legal name change certificate, or if your birth was registered in the state you get an amended birth certificate. A legal name change application is necessary if you want to change one name, all names, the spelling of your name or order of your names. The same cost and process applies no matter how big or small your change.
When changing your name, you have two options:
1) Name change by association. Notify family, friends and colleagues of your new name and start using it immediately. Your name change will have taken effect by reputation in the community and you can use your new name without taking any formal steps. Most organisations will not issue official documentation under your new name (such as the passport office and banks), so you will still have your old name on legal documentation but have a new name in the community by association. An example is someone who has been called Bob all their life, but all their ID and records are in the name Robert.
2) Legal name change via Births, Deaths and Marriages (BDM). Bank accounts, superannuation and organisations that issue identification insist the name on your record matches your birth certificate. If born overseas, it must match the name on your citizenship certificate. The only exception is if you were married in Austalia as you can assume your spouse's surname. To have any other name recorded on your accounts or ID these organisations will insist on a BDM issued legal name change certificate or amended birth certificate.
Who can change their name?
Any Australian citizen or permanent resident aged 18 years or over can apply for a legal name change at Births, Deaths and Marriages (BDM). You don't need a legal name change if you were married in Australia and you are taking or removing your spouse's name.
Where do I lodge my name change application?
If you were born in Australia then apply in the state where you were born. If born overseas you should apply in the state where you currently reside, but you must be able to prove you have continiously lived in the state for a minimum period of 12 months (except NSW, where you must have resided for the past 3 years). See the table at the bottom of the page for details on which state you should lodge your application in.
How long does it take and what is the cost?
Assuming you purchase an Easy Name Change personalised kit, you could expect to have most of your documents and paperwork changed to your new name within 6-9 weeks.
There is a separate fee payable directly to BDM in addition to any Easy Name Change kit purchased. Fees vary significantly from state to state. There is usually a non-refundable element, with a successful application costing between $110 to $295. For more information on current name change fees for your state, check the Easy Name Change Guide (sent with all our kits) or contact BDM.
Here's the main steps in legally changing your name and approximate timings:
0 days Easy Name Change kit delivered via email (allow 6-8 business days for delivery of printed kits)
1-2 weeks Gather required information, complete and lodge name change application with BDM
4-8 weeks BDM sends legal name change certificate to successful applicants.
1 week Easy Name Change notifications sent to your listed organisations and your records are updated
How do I inform companies of my new name?
Once you have legally changed names you need to start using your new name immediately and you must notify all organisations of your new name as soon as possible. Our customers typical need to notify 20 - 25 companies of their new name. Although not necessary, it's a good idea to prioritise your photo ID (such your state driver's licence).
You can request your state or territory legal name change application form as part of your kit. We also include information on how to complete the form and lodgement details. Our personalised kits provide comprehensive name change procedures plus ready to send forms, letters and emails for over 600 Australian companies. Simply sign, add documents listed and send! Where any of your companies don't allow name change in writing we provide full instructions.
Haven't lodged your application yet?
If you have not yet lodged your name change application we recommend purchasing an Easy Name Change kit and selecting the legal name change application form, plus selecting all the companies you need to notify.
What state should you lodge your application in?
| | | |
| --- | --- | --- |
| | Your birth state | Born interstate, but reside in |
| New South Wales | | |
| Victoria | | |
| Queensland | | |
| Western Australia | | |
| South Australia | | |
| Tasmania | | |
| Australian Capital Territory | | |
| Northern Territory | | |
Born overseas?
Lodge your application in the state where you currently reside. You will need to prove that you have been a resident of that state for 12 months immediately prior to your application (except NSW, where you must have resided for the past 3 years). If you have not met minimum residency requirements you can't change names at this stage. You will need to wait until you are eligible to apply.
If you are not a citizen please read our section on name change for non citizens.
Do you spend a lot of time between 2 countries and not sure what to do with your name overseas? Read our dedicated page here.
Special Circumstances
If a protection order has been made to protect you and/or your children from domestic violence you may lodge your application without having to meet birth state or residence requirements.
What is a deed poll?
Many Australians incorrectly refer to legal name change as a deed poll. Up until 1986, Australians wishing to change names would lodge a deed poll drafted by a solicitor to the Land Titles office. From 1986 legal name change has been managed by the Registrar of Births, Deaths and Marriages at a state level. Any adult or child wishing to change names can only do so by successfully lodging a legal name change application with their state BDM office.
Considering Changing Names?
Save hours with a personalised name change kit

Guaranteed to save hours, or your money back!
Government
BDM Certificates
Driver License
ATO
Over 50 listings!
And More!
13 company categories
Ready to send letters
Company name change forms
Just sign & send!