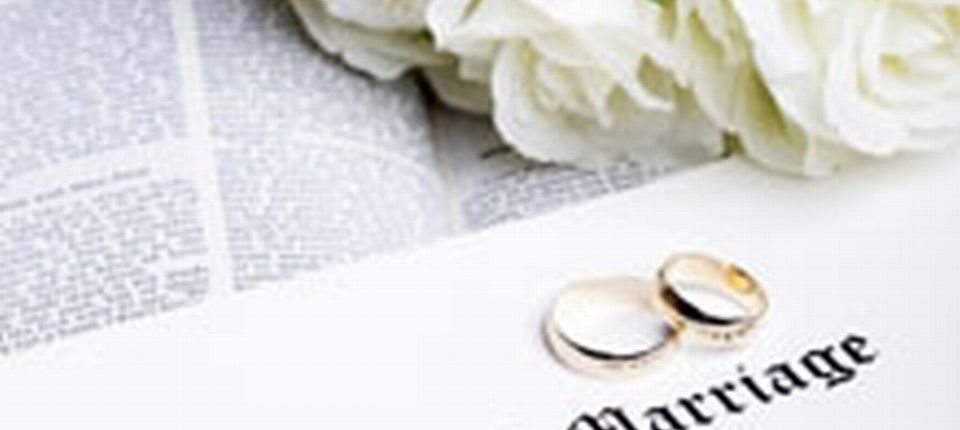 Marriage vs Commemorative Certificates
---
At your wedding you will be presented with a hand written marriage certificate. As this certificate does not have your family's name history or certain security features it is unable to be used as evidence of your new name when applying for a passport or driver's license.
Full marriage certificates are available from the registry of Births, Deaths & Marriages (BDM) from the state where you were married. If you don't yet have a marriage certificate you can download the application forms as part of your kit. A marriage certificate is the only official document needed as evidence of your new name; you don't need to go through any other formal process.
Other supporting documents, such as proof of identity or address, may be required when changing your name with various organisations. You may be asked to send documents as a photocopy, certified copy or provide originals. A few organisations may need you to complete their own name change form.
How will I know which documents to send where?
Save yourself the hassle of ringing each company to learn what documents to send where. Our personalised name change kits provide a ready to send letter or fax to companies that allow you to change names by mail. Each letter, email and fax lists what documents to include for each company. We have the name change procedures for hundreds of companies - if any don't allow name change by mail we'll provide the form or explain the procedure. It's free to register and browse our database.
Considering Changing Names?
Save hours with a personalised name change kit

Guaranteed to save hours, or your money back!
Government
BDM Certificates
Driver License
ATO
Over 50 listings!
And More!
13 company categories
Ready to send letters
Company name change forms
Just sign & send!