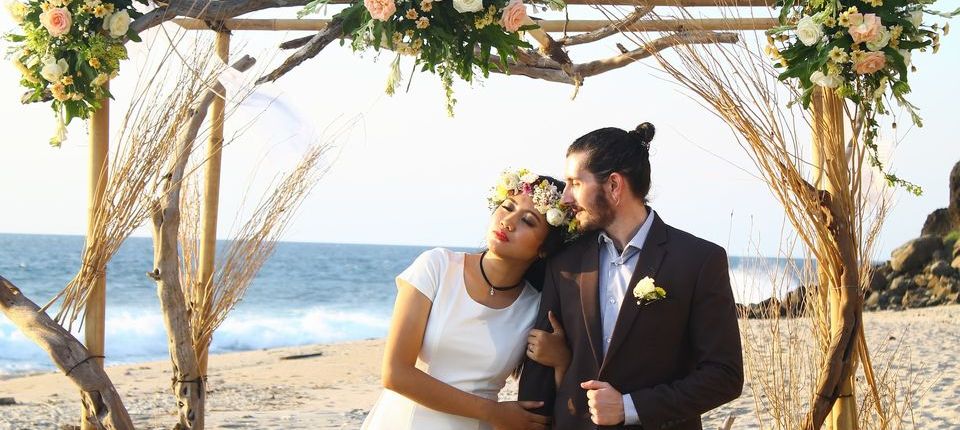 Married overseas
---
With the increasing cost of Canadian weddings, an abundance of cheap flights and promise of sandy white beaches and blue skies, it's never been more popular to tie the knot abroad. But what about changing your name after you get married overseas?
Most Canadian government authorities make it simple to take your spouse's name after marriage, no matter where you were married. You must have a marriage certificate issued by a government agency as religious certificates are not always accepted. If you don't have a government issued certificate you could contact that country's embassy and ask how to obtain a government certificate.
The certificate must also be in English or French. If it is in a different language you must present your foreign marriage certificate along with an approved translation. An approved translation is generally considered to be confirmed by verifying the translator's stamp or membership number with a professional industry association.
If it is not possible to get a foreign government issued marriage certificate, or you are unable to get your government certificate translated, you can instead apply for a legal name change with the Vital Statistics office in your province. There are separate fees for filing a legal name change application. Turnaround times vary between 2 and 8 weeks, depending on your province. See our dedicated section on legal name change for more information.
Getting your records updated
We always recommend updating your drivers licence and health care card first. Some provinces have provincial service offices where you can walk in and have it all done on the spot. Once your government records are updated start changing your name everywhere else.
If you need to send a copy of your marriage certificate as proof of name change, it can help to include a photocopy of updated government photo ID. This way organizations are less likley to come back and request additional information if they are wary of your foreign marriage certificate.
As Canadian companies have varying name change procedures, there's no one method to follow. To get the name change procedures and ready to send paperwork for all your companies in one hit, just click the button below.
GET YOUR NAME CHANGE PAPERWORK
Considering Changing Names?
Save hours with a personalized name change kit

Guaranteed to save your hours, or your Money Back!
State & Federal agencies
Over 200 listings
Marriage certificate
Driver's license &amp DMV
Passport
Researched processes for;
Over 1,000 organizations
12 company categories
Unlimited selections
Money back guarantee