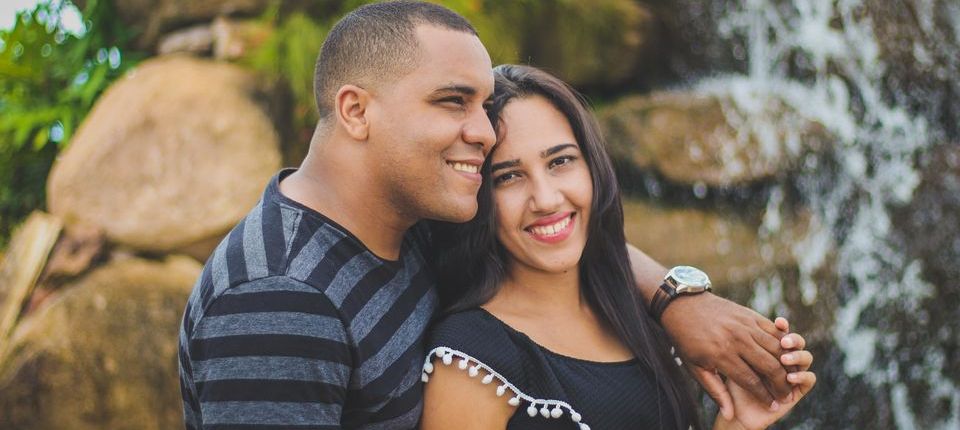 Name Changes for Permanent Residents and New Citizens
---
Any Canadian citizen or permanent resident can change names. This may be a name change from marriage, divorce or a legal name change. The name change can't be done as part of your citizenship application. You must follow the same name change process as all other Canadians, then apply to get your citizenship certificate or permanent resident card updated.
Am I eligible to change my name in Canada?
Certificates of Name Change are issued by the Vital Statistics Agency in your home province. Whilst the law varies between provinces, generally speaking you are eligible to change your name if you have one of the following documents:
A Canadian birth certificate
A Canadian Citizenship card
Canadian Record of Immigrant Landing/Permanent resident card
There are additional conditions, and while these vary between provinces, they may include:
Minimum age ranging from 16 to 19 years (to change your own name)
Must have been a resident of that province, varying between 3 to12 months
Fingerprinting (only a requirement in some provinces)
If you do not meet these criteria you may not be eligible to change your name in Canada. To find out more, including if you are eligible to change your name in Canada, contact your provincial Vital Statistics Office directly.
Already a citizen?
If you're already a Canadian citizen you can apply for a legal name change with Vital Statistics in the province where you permanently reside. Aside from the standard documents and identity checks required by all applicants, you may also be asked to surrender your citizenship document. You must apply for a citizenship certificate in your new name - you won't be able to get an updated Canadian passport without it.
If you're changing names from marriage the process is generally easier. Simply show your marriage certificate as proof of your new surname. A married name is an assumed name, so you can be known by either the name on your citizenship certifiacte or by your married name at any stage. Although not essential, you may choose to have your citizenship certificate updated into your new name. There is no particular advantage in changing the name on your citizenship certificate as you can always prove the link between your names by showing your marriage certificate.
Apply to the Canadian Government for a replacement citizenship certificate in your updated name. You can use your new citizenship certificate along with your Vital Statistics certificate of name change as proof of your new name everywhere. Once you have these documents request all organizations update your records.
Easy Name Change supplies the legal name change application form for your province, citizenship replacement application forms, plus all the procedures and forms to change names with hundreds of Canadian organizations.
GET YOUR NAME CHANGE PAPERWORK
Are you a permanent resident?
When you apply to become a citizen, the name you provide on the application form will be the same as your name on citizenship. There are no name changes allowed during this process. You can apply for a legal name change either before applying for citizenship or after citizenship is granted.
Apply for a legal name change in the province where you currently reside. You may be asked to surrender your permanent resident card. Once your legal name change application is granted, you can apply for a replacement permanent resident card. If you are married you can also apply for a replacement card in your married name at any time before applying for citizenship.
The disadvantage of using your married name on your citizenship application is that once granted, you are unable to use your former name for any reason. If you ever want to go back to your former name you will need to apply for a legal name change. If you apply for a legal name change in the future keep in mind that you will then need to update your citizenship certificate before you can apply for a passport in your changed name.
We provide the form for changing the name on your permanent resident card. You need to provide proof of name change, such as your marriage certificate or legal name change certificate, so ensure you have one of these documents first. If you haven't yet changed names or ordered your marriage certificate, we also provide the application forms for your province via the buttons below.
Need to change names anywhere else?
Once you have your marriage certificate or legal name change certificate you need to notify all the necessary organizations of your new name. Start by updating either your permanent resident card or Canadian citizenship certificate. Then national and provincial agencies, such as your driver's license, health card, SIN card and more. Finally, update all other companies, including your utilities, phone account, loyalty clubs, insurance, professional associations and more. You'll need to send in a range of name change forms, letters and emails and there are a number of diferent processes to follow. To learn to do with each company and get any necessary paperwork, just click the button below.
What about my name in my country of birth?
Anyone with a foreign passport should consider what implications may arise as a result of having documents issued in their birth country under a different name. Some countries allow you to change your foreign passport abroad with a Canadian legal name change certificate. Speak to your embassy to find out if your country qualifies and the exact process and laws. Once you have your foreign passport in a new name, companies from your country of citizenship may allow your name change.
If you are unable to update your foreign passport using Canadian documents you may be required to undertake a name change in your country of birth. Some countries can facilitate this while living abroad. If you can't or don't want to change your name abroad then be mindful of having 2 different names. Remember which name is registered where and always carry a copy of your Canadian legal name change certificate when travelling internationally.
Once you have made your assessment on changing names and have decided to proceed, complete your province's legal name change application form. It usually takes a few weeks to complete the form and gather all the supporting documents needed. There a fee to change names which is payable directly to Vital Statistics which varies between provinces and is separate to the cost of purchasing an Easy Name Change kit. Vital Statistics Name Change forms and information are available in all Easy Name Change kits, or can be obtained directly from Vital Statistics. The form has clear instructions on how to be completed.
There is no right or wrong way to go about changing names.
We're often asked 'what should I do' by non citizens who want to change names. Every person's situation is unique and we are unable to answer this question. You must weight up your desire to be known by a new name, the legal name change process, updating your PR card/citizenship papers and notifying companies and deciding what to do about your name in your country of birth. We can't make this assessment for you.
Questions?
If you have any further questions regarding your situation we recommend you speak to an immigration professional, the Canadian Immigration Department or your embassy. Contact details are provided at the end of this page.
Can I use an Easy Name Change kit if I am a non-citizen?
Once you have determined that you will not have any repercussions with Canadian immigration or your country of citizenship, an Easy Name Change kit will be helpful. The requirements and process of changing your name with Canadian organisations where you hold an account or membership is the same regardless of your citizenship status.
Our kits provide the forms you need to change your name, instructions on how to complete the form and help you through the name change process. You'll receive name change notifications created in your name and addressed to each of your nominated companies. If any of your nominated organisations have a special name change form we also provide it. All you need to do is print, sign, add supporting documents where indicated and post. If you don't have access to a printer purchase the Premium hard copy kit and we'll print everything and mail it to you.
Booking international flights
One bit of advice we can provide is to be careful when booking international travel! You should only book flights under the name that CURRENTLY appears in your passport, even if your intention is to change it. Complications can arise if your application is delayed or rejected and you have a booking under a name that has never legally been yours. Airlines usually re-issue tickets in your new name if you provide a statutory declaration and evidence of your prior name and current name (your old and new passport). However, airlines will not let you change the name on your ticket to any name that has not appeared on a previous or current passport. Always check your airline's policy on name changes before making a booking.
Contact Details and links
Department of Immigration and Citizenship: 1-888-242 2100
Website: http://www.cic.gc.ca/english/index.asp
Considering Changing Names?
Save hours with a personalized name change kit

Guaranteed to save your hours, or your Money Back!
State & Federal agencies
Over 200 listings
Marriage certificate
Driver's license &amp DMV
Passport
Researched processes for;
Over 1,000 organizations
12 company categories
Unlimited selections
Money back guarantee