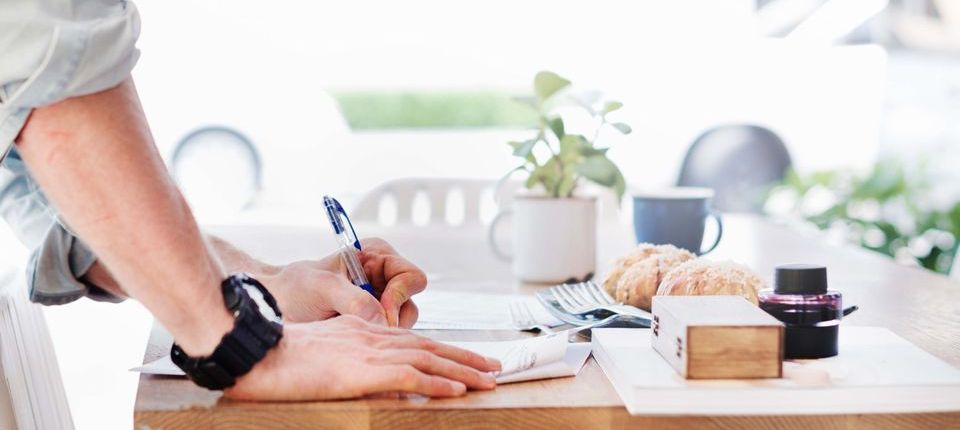 How to Change Names in Nova Scotia
---
Nova Scotia Marriage Name Change
Either spouse can take the other's surname in place of their surname or in addition to their surname. If adding the names together, they can appear in any order separated by either a space or hyphen. There's no 'registration' of your new name. Simply start using your new name and ask everyone to call you that name!
If you want identification, accounts, memberships and all other records moved over into your new name you must contact each company directly and learn the process to change names on your account. In some cases you will be required to send in a special form, send a letter or email. You're usually asked to send a copy of your marriage certificate as proof of name change. If you don't already have a Vital Statistics issued marriage certificate click here.
If you don't feel like spending 8 hours calling around and figuring out the process for each company, completing forms and writing letters and emails then click the button below to get personalized and ready to send forms, letters and emails. We also provide step by step instructions so you're not left guessing about anything. Just sign and send!
GET MARRIED NAME CHANGE PAPERWORK
Nova Scotia Divorce Name Change and Reverting to prior name
Anyone who changed names from marriage can go back to their prior name at any time, no matter what your personal situation. You'll need to provide proof of your current and former name. This can be your divorce order and marriage certificate, or else your marriage and birth certificates.
There's no need to formalise your new name anywhere. Simply start using it and apply to all the places where you have an account or identification to get your records updated. Click below to get ready to send forms, letters emails and detailed procedures to change names with over 700 Canadian companies.
Nova Scotia Legal Name Change
To legally change names in Nova Scotia you must be at least 19 years old. You must also either be born or have resided in Nova Scotia for at least a year before applying. You'll need to return original Canadian birth certificates and any Canadian marriage certificates. If born overseas you need to return immigration documents. If you were born in Nova Scotia you'll be issued with a replacement birth certificate which lists your birth name and new legal name. If born in another Canadian province you'll be issued a legal name change certificate and your details will be sent to the Provincial Vital Statistics office where you were born. Use your amended birth certificate or legal name change certificate as proof of your new name.
To apply for a legal name change contact Nova Scotia vital statistics and request an application form. A case will be opened for you. Turnaround is typically 2 weeks from your application being filed. Once your name is legally changed there is no automatic updates for your identification, records or accounts. Apply directly to each organization for your records to be changed. Incude a copy of your legal name change certificate or amended birth certificate. Save hours figuring out which companies have a form, who needs a letter or email and where to send it to. Click the button below to get ready to send name change letters, forms and emails for over 700 Canadian organizations.
Considering Changing Names?
Save hours with a personalized name change kit

Guaranteed to save your hours, or your Money Back!
State & Federal agencies
Over 200 listings
Marriage certificate
Driver's license &amp DMV
Passport
Researched processes for;
Over 1,000 organizations
12 company categories
Unlimited selections
Money back guarantee