About Easy Name Change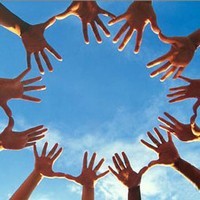 Easy Name Change is a name change notification service. Regardless if you are changing your name from marriage, reverting to your former name or legally changing names, we'll save you about 10 hours. Our kits provide specific name change instructions for thousands of organisations across the world. We have the forms and procedures for over 700 Canadian organizations. Where you need to send a letter, an email or a special form we provide it. All notifications are written in your name, ready to sign and send!
Easy Name Change is an independent Australian company offering personalised name change kits in Canada, USA, Australia and UK. Shop with confidence with Easy Name Change. We've been around since 2008 and offer a 100% money back guarantee on all kits.
Easy Name Change
Global HQ:
PO Box 5453, Q Supercentre, QLD, 4218, Australia


Contact
Email:
---
corporate [at] easynamechange [dot] com Corporate enquiries only. Customer emails send to this address will not be responded to. Customers should email us at askme [at] easynamechange.com.

Media:
---
media [at] easynamechange [dot] com. Media enquiries only