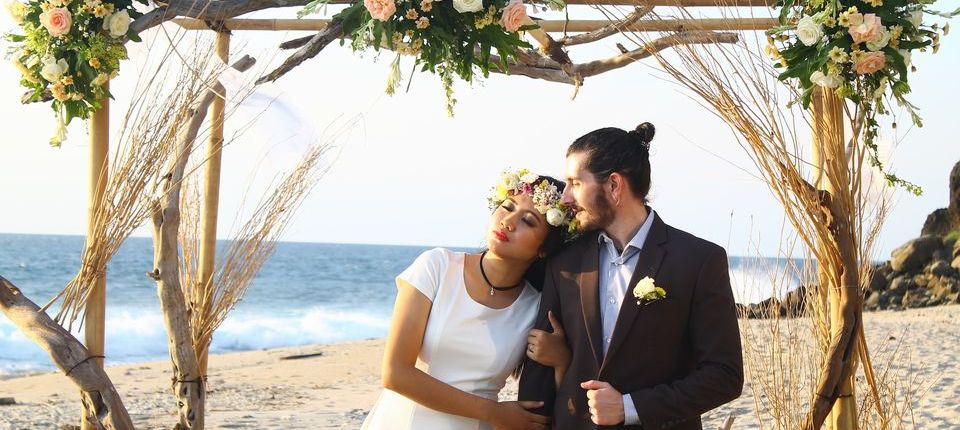 Married Overseas
---
With destination weddings on the rise, there are more people needing to use a foreign marriage certificate as proof of name change. It's a relatively straight forward process to get your name changed even if married abroad, and you should not need any additional documents.
Using your foreign marriage certificate
Both HM passports office and the DVLA accepts foreign issued marriage certificates when requesting a name change. You should provide an original marriage certificate that is in English or Welsh. If your certificate is in another language then see the section below on translations.
Not every company wants to see your marriage certificate as proof documents are determined by each company. Where a marriage certificate is requested, most will accept a foreign issued certificate. Many company representatives may be unaware if a foreign marriage certificate would be accepted or not, so if you don't sound convinced ask to speak with a supervisor.
CTA WAD HERE
It's best to send additional proof of your name change
Where a company wants to see your marriage certificate, we recommend also including photo ID under both your old and new names. Once a company has seen proof of your updated driver's license or passport, they will be hard pressed to refuse your name change. Some companies need your original marriage certificate, others accept a photocopy. Some ask you to show your documents in person at a branch. Read the supporting document requirements for each company, as listed on your Easy Name Change letters and emails, before sending. Where name change can't be done by letter of email, we explain what process to follow for each company in the Easy Name Change checklist. We explain what proof documents are required for each company and how you should send them.
Does your foreign marriage certificate need translating?
If your marriage certificate is in a foreign language you must provide a translation that has been done be approved by translator who is employed by a recognised translation company. For example, a company that is a member of The Association of Translation Companies.
The translation must be attached to the marriage certificate, signed and certified as a true translation by the translator and authenticated by their stamp.
An official translation prepared overseas must have been prepared by a translator who is a member of an official body in their own country or have been certified as a true copy by the relevant Foreign Embassy.
Ready to start changing names?
If you're ready to start changing names now, just click the button below. It's free to browse our database and see just exactly who we can help you change names with. We'll provide the necessary name change form, ready to send letters and faxes and all the company specific name change information you need.
Considering Changing Names?
Save hours with a personalised name change kit

Guaranteed to save your hours, or your Money Back!
Government agencies
Passport
Driver license
Voter registration
HMRC and more!
12 additional categories
Banks & credit cards
Health, home, car insurances
Loyalty programs
Utilities and more!