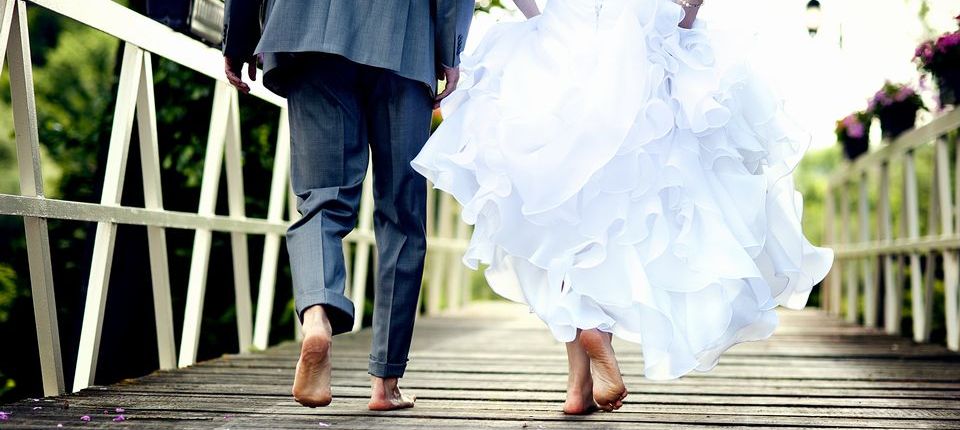 What Are My Marriage Name Options?
---
As a bride you have 4 options for taking a new name. You can take any one of the options below and as a married couple you can have different surnames. Any of these changes can be taken with only your marriage certificate as evidence of your new name.
Change your surname to your spouse's. This is still the most popular choice, with around 80% of UK brides ditching their former name.
Take a double-barrelled surname. This is where your spouse's surname is added to yours. Traditionally the husband's name appears last, but you can put it in any order and put a space or hyphen between the names. Some companies may insist you have a deed poll, however you can change your passport and driving licence with just your marriage certificate, you can then use your updated passport and driving licence as evidence of your new name for subsequent changes.
You can use a combination of your married and maiden name. You may want to retain your birth name at work, especially if you've developed a professional reputation. Personally you may choose to change names on your identification and other records. Just make sure your accounts and ID are consistently under the one name or it can be difficult to prove your identity.
You can leave your name as is and take no action.
CTA WAD HERE
Want a different surname entirely?
A couple can change their surname name to something entirely different, but would need a deed poll. If a couple decides they both want a new name, it is common for the groom to change his surname before the wedding, then after the wedding the bride can use the wedding certificate to assume her spouse's name. A deed poll is also required if you want to change any spelling, add or drop a name.
Ready to start changing names?
Already married and know what name you want to take? Then you're ready to start. Simply start using your new name and request all the necessary companies update your records. Companies have different name change processes. Banks usually require you to visit a branch in person, other companies may need you to return a form, send a letter, email or call up. Learn what to send where and build your own custom name change checklist.
Considering Changing Names?
Save hours with a personalised name change kit

Guaranteed to save your hours, or your Money Back!
Government agencies
Passport
Driver license
Voter registration
HMRC and more!
12 additional categories
Banks & credit cards
Health, home, car insurances
Loyalty programs
Utilities and more!