Name Change Checklist
Answers to the most common name change questions
How do I change names?
Need to know who to notify after changing names? Download our free name change checklist! Know who to contact and keep track of your notes. When changing names be prepared to spend hours on hold to check procedures, request forms, then write letters & emails.
Priority name changes
Proof of name change. Marriage certificate from your local registrar (fees apply). Or else your deed poll or marriage & birth certifiactes if reverting to your former name.
Driving licence can be updated by mail. Pick up a D1 'Application for a driving license' form at most post offices.
Bank accounts and cards. Most banks with large branch networks need to see your original proof of name change in person at a branch. Contact smaller banks directly to learn their process.
HMRC is done online. You'll need about 25 minutes and some reference numbers before starting the process. (eg: National Insurance, PAYE or tax payer reference numbers)
Your employer. Speak with HR, your boss, IT or your office manager. You may need your email address, directory listings and business cards updated.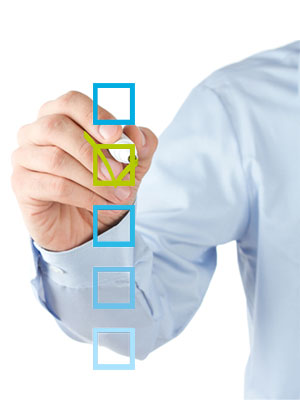 Other name changes
Passport. Brides can get this done within 3 months before their wedding. All applicants can collect a form at most post offices and must apply for a new 10 year passport.
Car registration. Complete section 6 of your V5C Registration Certificate and return.
Electoral roll. Apply at your local electorate office or update online through gov.uk.
Local council. For council tax. Call your local council office to learn the procedure.
Utilities (gas, electricity, water)
Communications (mobile phone, internet, pay TV)
Finance. (Mortgage, credit and store cards, building societies, investment accounts, PayPal)
Insurance (home, contents, auto, health, life)
Memberships (travel rewards, loyalty, shopping, professional, sports, alumni)
Health (doctor, dentist, specialists)
Property titles (not essential for marriage or reverting to maiden name)
Online (Facebook, Ebay, Amazon, Google, LinkedIn)
Professionals (accountant, solicitor)
Other (subscriptions, real estate office, etc)
Update your will. Marriage or divorce may invalidate your current will.
Download our Free Name Change Checklist
Want us to take care of the paperwork?
Don't want to spend hours on hold and churning paperwork? We'll tell you the name change process for all of your companies! If you need to send a letter, email or fax then we provide this for you. Just sign and send! Need that company's name change form? We provide that too. Start building your interactive name change checklist, complete with procedures and paperwork for all your companies.
User our Interactive Name Change Checklist